$

20.00
Application for vendors @ Brides By The Bay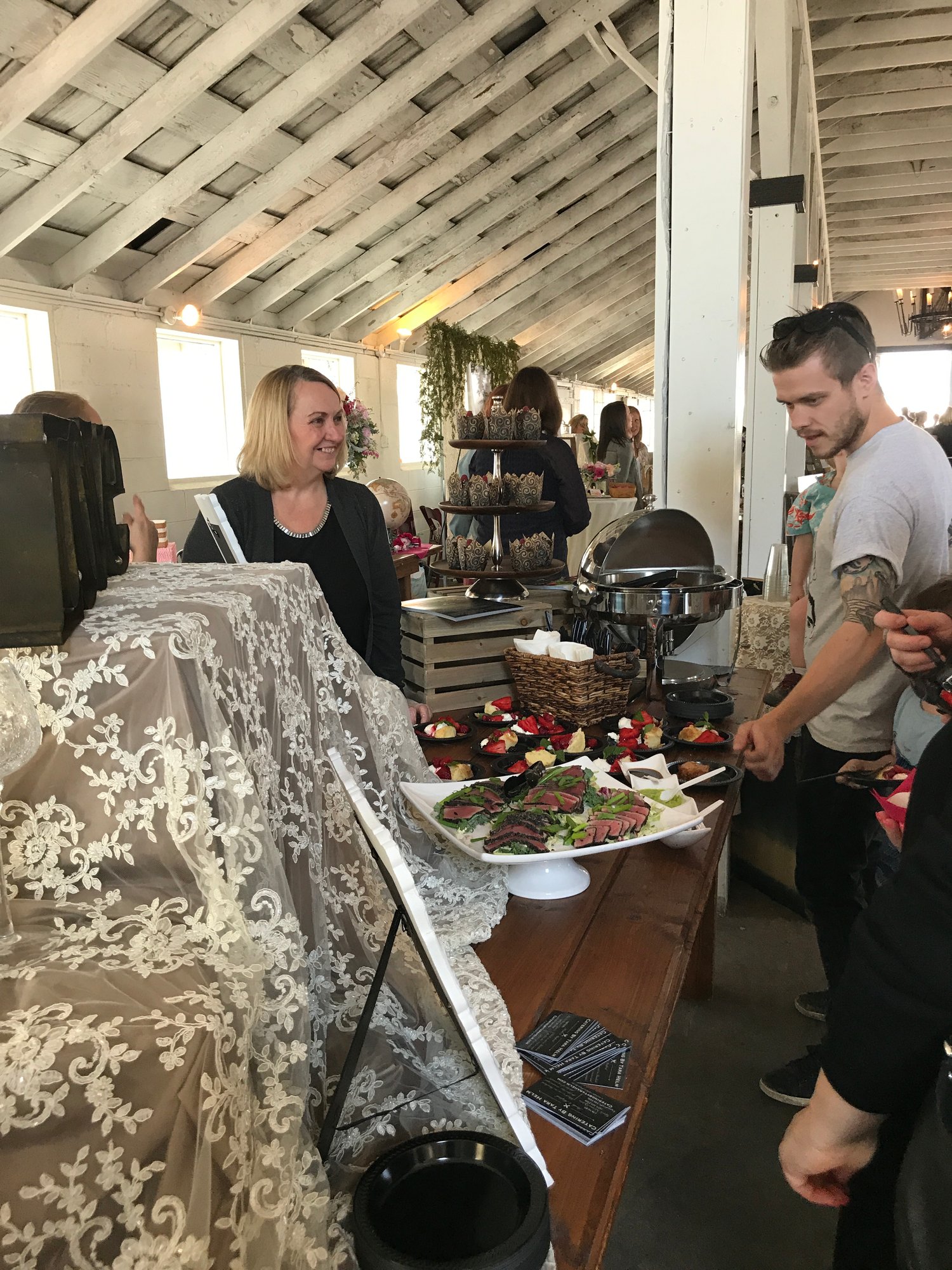 EVENT CANCELLED See facebook.com/RusticBrideNW for info on our sister show! It's awesome!!!
---------------------------------------------------------------------------------
Brides By The Bay 2018!!!
~Potential Participating Vendor Information & Application~
*For serious beachy bride wedding purveyors only! EXCLUSIVE 'By The Bay' NITCH you don't wanna miss! There will be no direct sales at this event. Handmade & Homegrown Businesses encouraged to apply!*
Sunday July 1st 2018 at Everett Yacht Club 4-8pm. We are starting the planning process now! Accepting Applications for participation at this event. We will be booking & officially reserving booth space for select wedding professionals In October! (don't get confused...we're talking about Brides By The Bay for NEXT summer 2018!)
$20 Application
VENDOR BOOTH FEES ARE SEPARATE and there is no more than three per category:
Photographers: $800
Wedding Planners: $700
Flowers & Design: $700
Cake/Dessert Decorators: $600
Hair/Makeup Artist: $500
Caterers/Wine & local liquor: $400 (can sell at event)
Beach Venues: $400
Musicians: $200 (we will have four musicians performing, one each hour at 4pm, 5pm, 6pm and 7pm)
Anything Not Listed can be $500-$800 depending on your services, the demand, etc
Must first apply. We will reach out to you If selected, to lock down your booth space officially between Oct-March so you can begin planning and preparing for the Brides By The Bay Wedding Show, Sunday July 1st 4-8pm at sunset on the Everett waterfront. Vendor booth fees will be due in March 2018. Ticket sales for our 200-400 guests will begin in January 2018. WE WILL SELL OUT!!
Applications being accepted NOW! Mark your calendars!
More info:
If your venue is right on the water (ocean), we are looking for you! If you are a photographer who has done some amazing photoshoots bayside and are willing to travel (wedding show guests could potentially desire their special day to be held at various 'by the bay' WA locations). Photography is the most competitive of all our vendors as there are soo many amazing ones in our area!
Calling all seafood caterers, beachy bohemian cake decorators, wedding planners, seashell design artists, San Juan Island bridal pros and everything by the bay in Washington! We want to see if you're a good fit for this event.
About the venue: The Everett Yacht Club is right on the water at the Everett Marina. It's an older building with an inredible view, a large deck overlooking the boats in the marina, & kiteboarders out at Jetty Island, with the sound of the waves & an occasional seagull. There is also very often, seals swimming just below us! We will have vendors both inside and out on the deck. The deck is 90x40 and the sq, ft of the upstairs venue rental area is 4500 sq ft. (our booths are 8x8 for vendors) For more on the venue, copy & paste the link:
http://www.eycevents.com/
About Brides By The Bay:
Our first event with this theme and location but our third wedding show. Brides By the Bay is anything 'seaside in WA' that could be involved in creating someones special wedding cermony of their dreams with the salty pnw ambience! We have 8x8 spaces both inside with plenty of windows to the view or on the large outdoor deck. You Can decorate your space excuisitely to show off your services. A canopy tent is required for the outdoor booth spaces. There will be a fashion show, giveaways, live music and much more! An exclusive pnw water wedding vibe like you've never seen before.
APPLICATION PROCESS:
To Apply to potentially participate, Make $20 payment below and in the *Notes section at the bottom please include your business website or facebook link. We will be looking at all your websites to see who is the best fit for this beach wedding nitch. If you have more to share with us our email is BridesByTheBay2018@gmail.com We carefully handpick each participating business with up to 3 in each category (maybe more if you're the right fit) & we are not a typical expo.
Event tickets for guests will be $25 online only (kids 16 and under free). You'll be the first to know when tickets become available in January 2018.
Tickets can be found at: BridesByTheBay.org
We will send fliers to the address you provide at checkout. We're advertising in some local bridal magazines and a local wedding related podcast as well as facebook marketing. It's a year away so you have plenty of time to dream, plan, prepare and beautify your booth space at the wedding show!
If you didn't get the feel yet... It is a hang out for future brides, local weddings on the water connections and very 'beach specific' bridal event.
Thanks for your interest and look forward to your applications & checking out your websites. Any questions or comments, don't hesitate to email us at: BridesByTheBay2018@gmail.com
Sincerely,
Lindsey Griggs
(coordinator)
(206) 430-1925
----------------------------------------
Also feel free to follow our Facebook page called Brides By The Bay wedding show , Facebook.com/Bridesbythebaynw
**we won't be reaching out to applicants until October**