$

25.00
Tickets to attend Brides By The Bay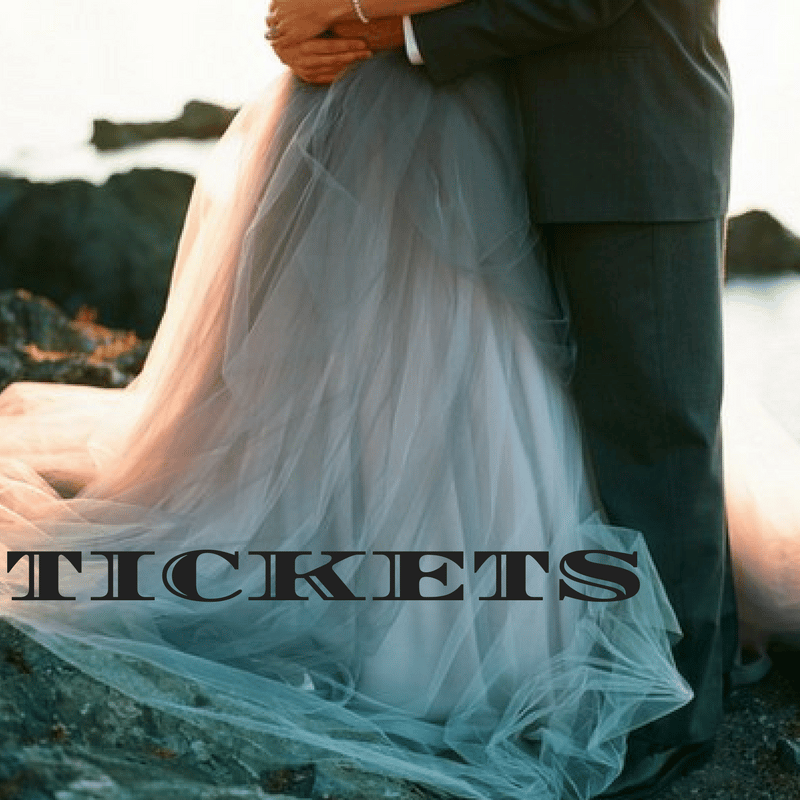 ***SUMMER 2018's event was CANCELLED! But we are in the works of finding a new venue for another Brides By The Bay wedding show in the northwest of WA! We'll keep ya posted! Follow our facebook page at: facebook.com/BridesByTheBayNW Cheers!!!***
-------------------------------------------------------------------------------------------------------
You Are Cordially Invited to a pnw beachy wedding show! COMING NEXT SUMMER ~ 2018
TICKET SALES OPEN JANUARY 2018
In the meantime, follow our Facebook page called Bride By The Bay Wedding Show at: Facebook.com/BridesByTheBaynw
Our Most fun bridal show yet! Come and browse local wedding professionals that have the whole pnw 'beachy' theme down! This is a unique, elite bridal show. There's a limited amount of tickets and the show Will sell out.
Brides By The Bay!!
Sunday, the first of July
Two thousand eighteen
at four o'clock in the afternoon til eight o'clock in the evening
Figure out where you can get married locally that's near the water. There are many more options than you think. Google doesn't know 'everything'.
Get all types of creative ideas to envision your perfect bohemian beach wedding & turn it into reality. Whether you're planning an elegant bayside celebration or a casual reception on the water, there's various special connections to be made with local bridal pros. Your hopes, passions & dreams are our specialty!
Meet seafood caterers, planners and decorators with a pnw bayside twist, San Juan Islands venues with a beautiful view! We'll have special bridal giveaways brought to you by our unique beachy vendors, a fashion show, live music, talented event coordinators, massage, makeovers & more!
Don't wanna miss this exclusively 'By The Bay' Bridal Show!
Sunday July 1st 2018
4-8pm
Everett Yacht Club
404 14th St
Everett , WA 98201
Tickets: $25 each (online only)
Limited amount available
Ages 16 & under free
ALL ARE WELCOME
*please show your tickets or your online confirmation at the door. We will mail tickets to the address provided at checkout.
Once purchased you can rsvp & get the latest scuttlebutt by joining our exclusive, private facebook event as well as secret fb group we'll email you a link to!
Look for your Tickets in the good old fashioned 'real' mailbox, how exciting is that?! See you at BRIDES BY THE BAY 2018 :)
Note: if you are bringing kids they must wear a life jacket down at the water, in the dock area
Contact info: BridesByTheBay2018@gmail.com
For an inspirational beach Photoshoot we love, view this link:
http://heathermayerphotographers.com/deception-pass/